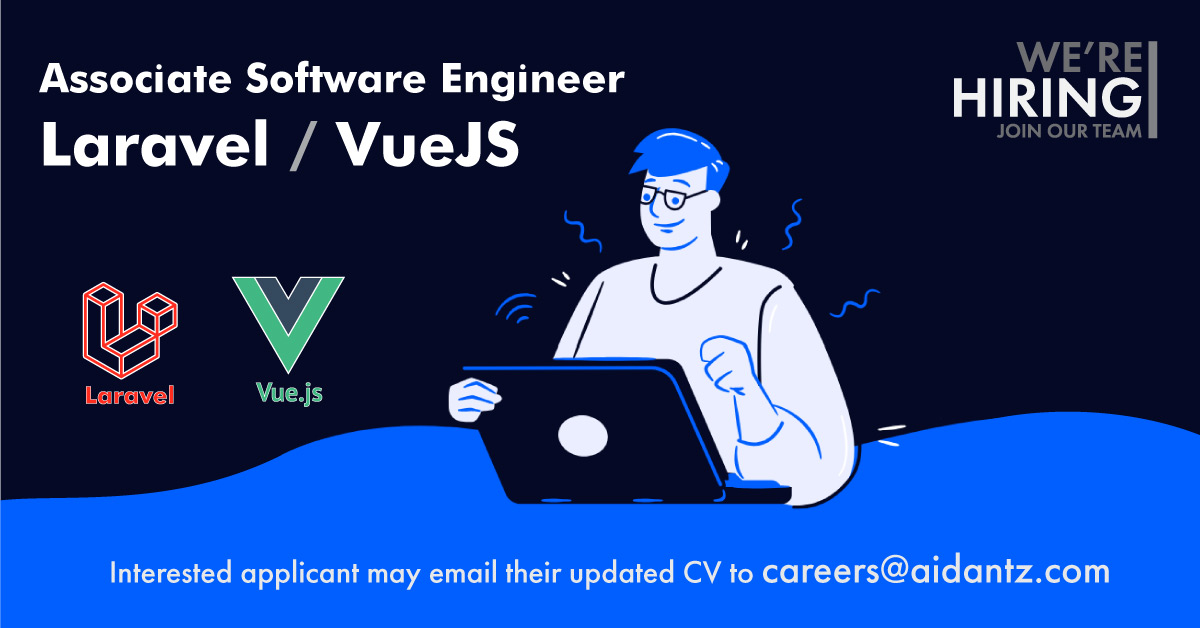 Your primary objective is to build maintain medium to large scale Laravel applications. You should be comfortable diving into an existing application and make it your own. You should be comfortable making technical choices for the direction of each project.
In addition to technical skills, you should be able to scope new features, plan estimate pieces of work. You should be able to communicate effectively with non-technical internal stakeholders.
Key Responsibilities
Support and ongoing development of existing PHP API and PHP applications using Laravel framework.
Efficiently delivering new data structures to applications consuming API's.
Assistance in the directions and improvement of new technologies.
Skill Required
Minimum 1+ years of working with Laravel and VueJS.
Understanding MySQL and ORM's
Proficient understanding of Code versioning tools, such as Git.
Built and consumed REST API's using various data interchange format.
Proficient with HTML, CSS, JavaScript
Experience in maintaining and working with CMS's like Wordpress and Joomla
Will be able to
Agile SDLC principles - Learn/implement new technologies and design patterns.
Estimate time required to complete work.
Problem solve, including identify and fixing bugs.
Work and communicate as a part of a team.
SALARY : LKR 100,000/- (Depend on your experience)
Email your CV to [email protected] Only shortlisted candidates will be contacted for an interview